Prospective staff
Date: 17/05/2021
A career with the Department of Housing and Public Works (HPW) offers the opportunity to work and learn in a diverse environment. We employ people from across Queensland in a wide variety of trades and professions.
We are committed to achieving an inclusive and diverse workforce and encourage applications from:
Aboriginal and Torres Strait Islander people,
people from culturally diverse backgrounds and
people with a disability.
The department is also a member of:
the Australian Network on Disability - a national network of organisations committed to advancing the inclusion of people with disability in all aspects of business
Diversity Council Australia - Australia's independent not-for-profit peak body leading diversity and inclusion in the workplace
Pride in Diversity - Australia's not-for-profit employer support program for all aspects of LGBTI workplace inclusion, dedicated to improving the health and wellbeing of LGBTI people by reducing exclusion, invisibility, homophobia and stigma in the workplace.
HPW has joined forces with some of Australia's leading businesses, sporting bodies, and Non-Government Organisations (NGOs) to support the national 'Racism. It stops with me' campaign. Our organisation is committed to preventing racism and pledged to undertake activities to support the campaign.
Join the department
We advertise vacancies on the Queensland Government's Smart Jobs and Careers portal.
Graduate programs
The department offers you a unique opportunity to build your career with Queensland Government. We recruit across a range of disciplines with all current opportunities available on the Queensland Government Graduate Portal.
Apprenticeships
QBuild apprenticeships
QBuild apprenticeships provide a pathway to education, training and jobs for young people leading to a skilled, trade-qualified workforce for the future – and a sustainable building and construction industry.
In 2018-19, we provided opportunities for 40 full time and two school-based apprentices across Queensland in plumbing, painting, electrical, refrigeration mechanical, carpentry and stonemasonry.
From 2020 – 22, QBuild will employ a further 60 apprentices across the state. The first 20 plumbing, carpentry, refrigeration mechanical and electrical apprentices started work on 18 February 2020. Future positions will be advertised on the Queensland Government's SmartJobs website.
Traineeships
Aboriginal and Torres Strait Islander traineeship
The Aboriginal and Torres Strait Islander traineeship provides paid work and training for First Nations young people aged 16 to 25 years.
From 2020 to 2023, the department will offer 64 traineeships, including 32 school-based and 32 full-time traineeships in:
business administration
community services
information technology.
The traineeships are an initiative under the Aboriginal and Torres Strait Islander Housing Action Plan 2019-2023.
Learn more about the Aboriginal and Torres Strait Islander traineeship.
Our HPW, Our Future
Voiceover: We are One department made up of many groups, all working for one reason - Queenslanders. We're called Housing and Public Works. We are so much more - our work impacts lives, often our work transforms lives, and some days our work even saves lives. At HPW we care about our work but also know we can't do it alone. That's why we collaborate create and partner across the state one department means sharing our knowledge and ideas. So we can confidently look beyond what we deliver to remain connected compassionate and courageous and to be bold and flexible when it counts. It means never stopping imagining what might be possible what we can achieve together we do this because facilities and houses on their own are just buildings policies, and legislation
without the community's voice are just paper.
We are all about people people turn houses into homes, and buildings into schools, hospitals, and police stations. And it takes people to create policies, manage assets, procure, repair and build. These people are our people, these people are all people. These people are our people. Our department is diverse but when we come together we are powerful collectively we deliver far more than services. We create legacies. The work we do can change generations from a building that will stand for decades, to a family who with housing support is forever changed for good. The work we do is often complex and a challenging if we remain positive and optimistic never forgetting that the work we do mean something to someone every day our state is large and we work in some of the most remote places on earth so we keep finding new and better ways to work not all of us work on the front line but the work we do together as One department, means we all own our achievements together. We are stronger because of our connections to the communities we serve and the individual stories each of us has to tell on our best days we make a difference that means the world to a loved one Queensland and that means the world to us.
In October 2016, we launched our story, "Our HPW, Our Future". Over 200 HPW staff from across the state told their stories.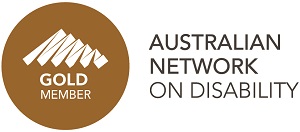 Last updated:

1 March 2021