Secure, contactless check in app is good to go
Published:

9 March 2021 4:32PM
Date: 07/07/2022
A new mobile app is making it easy for Queenslanders to check into local businesses and have their contact details stored for COVID-19 contact tracing.
The Check In Qld app provides a convenient way for Queenslanders to enter their data once and then use the app to safely and securely check in to participating Queensland businesses by scanning a QR code.
The app stores patron information for up to 56 days and is only accessed by Queensland Health contact tracers when a COVID-19 case is suspected, making it easier to identify and assist anyone who may have been exposed to the virus.
Abbie is the venue manager for a brewery and restaurant in Ipswich and says the app benefits business owners too.
"For us, the guest experience has improved from the second they arrive on site," she says.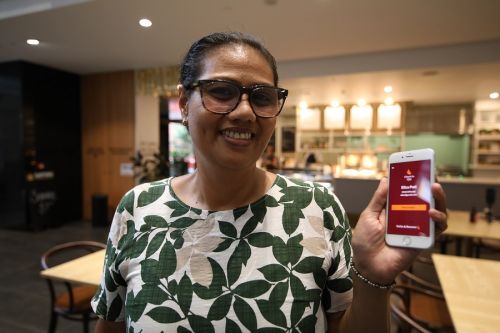 "On a regular day, we're looking at five or six hundred people checking in across our venue. We're certainly processing customers at a quicker rate, so we're seeing the line diminish a third of the time quicker than when we were using our previous system."
The Check In Qld app has been developed in partnership with the ACT Government and Smart Service is responsible for supporting the rollout and ongoing management of the app.
Smart Service has been working closely with local businesses to test and trial the app to ensure its accessible, user friendly and efficient for everyone.
"We've been trialling the app for the last few weeks and we've had a really positive experience rolling it out in both our bar and restaurant," Abbie says.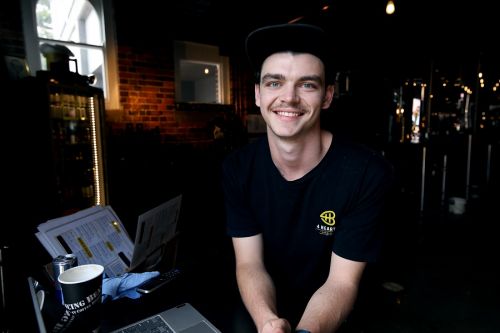 "We've had really positive feedback from our customers. Everyone's commented on the ease of the process with just having to sign in and save their details once as [opposed to] having to do it every time they arrive on site."
The app can be used to check in at restaurants, sporting venues and any business displaying a Check In Qld QR code.
"I really like the app because it's very user friendly," says Kelly, a strength and conditioning at the Queensland Academy of Sport.
"Doesn't matter what age you are, if you have the sort of phone that is set up to be able to use the app all you have to do is open up the app, scan the barcode and you're good to go."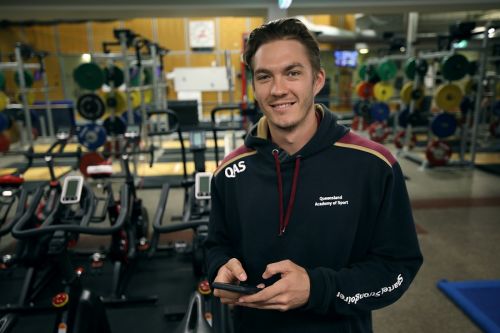 Getting started with the app is easy:
Queenslanders can download the Check In Qld app from Google Play or Apple App Store.
Local businesses can register for a business starter kit online at covid19.qld.gov.au.
For more information visit covid19.qld.gov.au/check-in-qld.